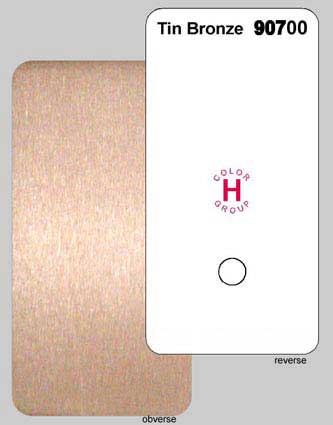 This alloy standard i
s not simply a piece of metal - it is an
identified
piece of metal - a documentation of color, name, and available forms. It is a definitive document that makes your metal specification strong.

WIth this document you can definitively color match your metal designs with the rest of your project.

With this document you can reliably and authoritatively specify the forms in which you now know the metal is regularly available in the USA.


This alloy is produced by a process called "continuous casting" whereby the molten metal is cooled almost to hardening, then continually pushed through a shaped die to harden into its final shape. This means that the dimensions of the bars and tubes produced in this alloy are oversize, and their surface finish is very rough.